Select an executive to read their full profile.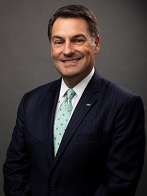 James Springfield
President, Texas Plan
James Springfield is the 14th president of Blue Cross and Blue Shield of Texas (BCBSTX), the state's oldest and largest health insurer.
Jim provides accountability and strategic leadership for the teams managing sales and marketing, network development, health care delivery, health care management, government and public relations and market strategy. In a company which processes over $38 billion in claims with a network of nearly 130,000 physicians and 547 hospitals serving over 6.7 million members, he is responsible for the affordability of care in all market segments, including group, government and retail/family product portfolio in all 254 Texas counties.
Jim has garnered a depth of senior leadership experience from a variety of prominent health care organizations. This includes 13 years at Memorial Hermann Healthcare System in Houston where he served as CEO of Hermann Children's Hospital and COO of Hermann Hospital. He also led Valley Baptist Health System in south Texas as president and CEO, founded three successful health care startup companies, and has advised private equity and venture funds. Jim also served as the senior vice president of provider market growth and business development at Optum, a division of United Health.
Prior to joining BCBSTX as president in 2021, Jim served as national chief operating officer for Cancer Treatment Centers of America.
In addition to his corporate accomplishments, Jim is passionate about service. He has held positions on numerous community and professional boards and committees, including the American Hospital Association, Texas Hospital Association, Houston SEARCH for Homeless, Greater Harlingen Area Chamber of Commerce, Rio Grande Valley Partnership, and Baylor University. Jim has also served on the board of the Touchdown Club of Houston and as a committee member with the Houston Rodeo Livestock Show and Rodeo. He is currently chairman of the Caring Foundation of Texas and member of the Dallas Regional Chamber's board of directors.
Jim is a Fellow of the American College of Healthcare Executives and earned a bachelors degree from Baylor University as well as masters in public health from University of Houston – Clear Lake. Jim and his wife Teri currently reside in Plano and are proud parents to their four children Jordan, Tanner, Cydney, and Ashley as well as one granddaughter Dorothy.
Read Jim's executive perspective on transparency in health care collaboration:

In new era of transparency, health care collaboration won't be optional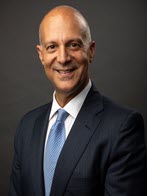 Dr. Mark Chassay, MD, MEd, MBA
Chief Medical Officer, Blue Cross and Blue Shield of Texas
Dr. Mark Chassay joined Blue Cross and Blue Shield of Texas (BCBSTX) in 2021 and currently serves as chief medical officer. He works to strategically align the organization's voice around policy development and Texas Medicaid and Medicare, leads Texas Health Care Management teams, and supports sales and account management, network, and plan performance efforts.
Prior to BCBSTX, Dr. Chassay was senior vice provost for Clinical Affairs and Healthcare Partnerships at the University of North Texas Health Science Center. During his tenure, he created two COVID-19 testing sites in underserved communities; expanded relationships with major North Texas health care partners like HCA North Texas/Medical City, Veterans Affairs North Texas Health System, and Texas Health Resources; designed new curriculum around - health care delivery, and value-based care models, and oversaw more than $6 million in grants for the Texas Child Mental Health Care Consortium. From 2012-2014, Dr. Chassay served the state of Texas as Health and Human Services Commission Deputy Executive Commissioner for Health Policy and Clinical Services where he led the strategic planning for the improvement of clinical quality initiatives through a collaborative effort with government agencies and private-sector organizations. He has also held leadership roles with the University of Texas Health Science Center at Houston, and University of Texas at Austin Athletics Department.
In addition to his professional accomplishments, Dr. Chassay's passion for service, primary care, and athletics led him to volunteer for the United States Olympic Committee where he worked five international multi-sport events as chief medical officer three times. He has also received numerous awards for his professional and academic accomplishments.

Dr. Chassay is also very involved in the community, serving on the Texas HHSC Value-Based Payment & Quality Improvement Advisory Committee, advisory committee member for the Texas Primary Care Consortium, advisory board for the Texas A&M Health Science Center Regional Extension Center, and medical advisory committee for the University Interscholastic League.
Dr. Chassay earned a Doctor of Medicine degree from the McGovern Medical School at the University of Texas Health Science Center at Houston, Executive Healthcare Master of Business Administration from the University of Texas at Dallas, and Master of Education degree from the University of Texas at Austin.
Darrell Beckett
Divisional Senior Vice President, Sales & Marketing
Darrell Beckett currently serves as the divisional senior vice president of Sales and Marketing for Blue Cross and Blue Shield of Texas (BCBSTX). He is responsible for sales and account management for all Texas group market segments. Darrell is also accountable for strategic marketing operations and field services, as well as support and marketing communications.
Upon joining BCBSTX in 2005, Darrell served as vice president of Sales and Marketing, which included account sales, service, and retention for individual, small group and mid-market accounts. Darrell's teams were successful in achieving growth of more than 1.4 million new members in a five-year period.
Prior to joining BCBSTX, Darrell was national sales director for a division of MetLife's Group Department, located in Atlanta. His tenure with MetLife's Group Operation dates back to 1985 when he started as a large group sales representative and later moved into sales management, including a regional director position for MetLife's Southeast Region in Atlanta.
He is a 1985 graduate of the University of Missouri and has a Bachelor of Science and Business Administration degree, majoring in Marketing.
Read Darrell's executive perspective on these topics: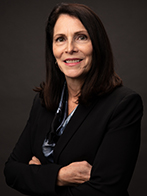 Pati McCandless
Vice President, Government Relations, Blue Cross and Blue Shield of Texas
Pati McCandless is the vice president of Government Relations at Blue Cross and Blue Shield of Texas (BCBSTX), a division of Health Care Service Corporation (HCSC), where she advocates for continued improvement to the health care system.
Before taking on this role, Pati served as the vice president for State Health Policy for HCSC, doing business as Blue Cross Blue Shield of Illinois, Montana, New Mexico, Oklahoma and Texas. Pati is well-known in the health insurance industry. Prior to joining HCSC, she served as counsel at Greenberg Traurig where she represented numerous health insurance industry clients, including a major state trade association.
With more than 25 years of health care policy and insurance-related legal experience, Pati has served on a number of insurance-related advisory committees throughout her career. Most recently, Pati was appointed to the newly launched All Payor Claims Database Stakeholder Advisory Group for the State of Texas. She is also an executive committee member and board member of the Texas Association of Business and is an appointed board member of the Texas Life and Health Insurance Guaranty Association. Previously, Pati served as a board member of the Texas Association of Health Plans, including two terms as president, on the board of LTC Re, LLC, a Delaware captive insurer, and on the board of the Texas Health Insurance Risk Pool. She is a graduate of Texas A&M University and New York Law School.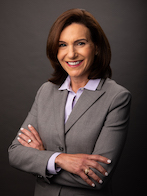 Shara McClure
Divisional Senior Vice President, Texas Health Care Delivery
Shara McClure knows Texas health care. A native Texan and proud Texas A&M University graduate, she leads health care delivery operations for Blue Cross and Blue Shield of Texas (BCBSTX), which offers the broadest provider network in the state covering all 254 counties. Having represented multiple health plans, physician organizations, and hospitals prior to her tenure at BCBSTX, Shara's unwavering commitment to both improve and protect the physical and financial health of Texas has bolstered her reputation as an executive thought leader.
Thanks to her wide range of experience in the industry, Shara brings invaluable leadership and expertise to some of BCBSTX's most important business functions, such as Provider Network Management and Operations for commercial, government and individual product lines. This includes hospital, physician and ancillary provider contracting, data management, analytical decision support and value-based care.
Shara is passionate about using her platform to inspire women and young professionals to become leaders in their organizations. She is the chairperson of the company's business resource group Women Improving the Strength of the Enterprise (WISE) and oversees WISE's initiatives to promote career, community, commerce, and culture across Blue Cross and Blue Shield Plans in Texas, Illinois, New Mexico, Oklahoma and Montana. She also represents the company as vice chair on the Board of Directors for TMA PracticeEdge, in addition to serving on the board for the North Dallas Chamber of Commerce and IT'S TIME TEXAS.
Outside of the office, Shara is an active leader in the community. She serves on the board for Big Brothers and Big Sisters of Dallas, graduated from the Dallas Regional Chamber's Leadership Dallas program in 2017, and is a senior fellow of Houston's American Leadership Forum. She also models the way for a healthy lifestyle, running five mornings a week after developing the habit with a friend over 20 years ago.
Shara and her husband Craig are proud parents to Melinda and Michael, both of whom followed in their parents' footsteps at Texas A&M. In her personal time, she enjoys spending time with her family, golfing and traveling.
Read Shara's executive perspective on these topics: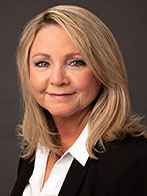 Patty Escoe
Vice President, Texas Plan Operations
As vice president of Texas Plan Operations, Patty leads the business performance management and operating model for the Texas Plan. Specifically, she is charged to enhance business performance, measure results with day-to-day analysis, conduct monthly reporting and modeling, and support activities required to adjust the business objectives, as well as influence and drive operational excellence across the Texas Plan.
Patty also leads the Texas Plan's public relations, communications, and Community Affairs teams, including The Caring Foundation of Texas, for which Blue Cross and Blue Shield of Texas serves as the lead sponsor. In addition, she leads the Compliance and Operational Risk Management and Independent Dispute Resolutions teams. Her responsibilities include among others network management compliance risk and oversight activities as well as the performance of routine risk assessments and network adequacy reporting.

A strategic thinker with deep industry knowledge and a knack for numbers, Patty is a skilled business leader who produces business results and solves operational issues through relationships. She began her Blue Cross and Blue Shield of Texas career in 1997 as an auditor in Abilene. Across the next 18 years, she advanced quickly, ultimately serving as senior director in which she managed all service functions supporting mid-market to enterprise national account business in Marshall, Texas.
Between her time in Abilene and Marshall, Escoe was responsible for starting up the Amarillo office where she was responsible for all operations supporting small group business. In 2015, she was named divisional vice president of Marketing Operations and Sales Solutions to direct sales and account management on marketing communications, process improvements and technology implementation of Salesforce and Anaplan, as well as metrics around sales results. 

For the past five and a half years, she has served as divisional vice president of Texas Plan Performance and led strategy to manage business performance and the operating model for the Texas Plan. Patty's primary focus has been to develop and execute staffing models, monitor, and report performance, financial and budget management, forecast membership growth, privacy and security, and legislative and regulatory implementation. She has also developed comprehensive and consistent practices designed to identify, measure, monitor, report and manage operational risks.

Patty has a Bachelor of Science in Business and a Master of Business Administration from Capella University. She is a graduate of Leadership Abilene, Leadership Amarillo/Canyon and Leadership Texas, a statewide leadership program for women. She has also earned the designation of Managed Healthcare Professional through the Health Insurance Association of America. Patty is currently a board member of the Children's Advocacy Center of Collin County and a former board member of the United Way of Abilene and the American Heart Association.