Select an executive to read their full profile.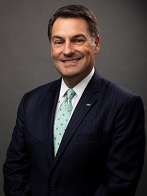 James Springfield
President, Texas Plan
James Springfield is the 14th president of Blue Cross and Blue Shield of Texas (BCBSTX), the state's oldest and largest health insurer.
Jim provides accountability and strategic leadership for the teams managing sales and marketing, network development, health care delivery, health care management, government and public relations and market strategy. In a company which processes over $38 billion in claims with a network of nearly 130,000 physicians and 547 hospitals serving over 6.7 million members, he is responsible for the affordability of care in all market segments, including group, government and retail/family product portfolio in all 254 Texas counties.
Jim has garnered a depth of senior leadership experience from a variety of prominent health care organizations. This includes 13 years at Memorial Hermann Healthcare System in Houston where he served as CEO of Hermann Children's Hospital and COO of Hermann Hospital. He also led Valley Baptist Health System in south Texas as president and CEO, founded three successful health care startup companies, and has advised private equity and venture funds. Jim also served as the senior vice president of provider market growth and business development at Optum, a division of United Health.
Prior to joining BCBSTX as president in 2021, Jim served as National Chief Operating Officer for Cancer Treatment Centers of America.
In addition to his corporate accomplishments, Jim is passionate about service. He has held positions on numerous community and professional boards and committees, including the American Hospital Association, Texas Hospital Association, Houston SEARCH for Homeless, Greater Harlingen Area Chamber of Commerce, Rio Grande Valley Partnership, and Baylor University. Jim has also served on the board of the Touchdown Club of Houston and as a committee member with the Houston Rodeo Livestock Show and Rodeo. He is currently chairman of the Caring Foundation of Texas and member of the Dallas Regional Chamber's board of directors.
Jim is a Fellow of the American College of Healthcare Executives and earned a bachelors degree from Baylor University as well as masters in public health from University of Houston – Clear Lake. Jim and his wife Teri currently reside in Plano and are proud parents to their four children Jordan, Tanner, Cydney, and Ashley as well as one granddaughter Dorothy.
Read Jim's executive perspective on transparency in health care collaboration:
In new era of transparency, health care collaboration won't be optional
Darrell Beckett
Divisional Senior Vice President, Sales & Marketing
Darrell Beckett currently serves as the Divisional Senior Vice President of Sales and Marketing for Blue Cross and Blue Shield of Texas (BCBSTX). He is responsible for sales and account management for all Texas group market segments. Darrell is also accountable for strategic marketing operations and field services, as well as support and marketing communications.
Upon joining BCBSTX in 2005, Darrell served as Vice President of Sales and Marketing, which included account sales, service, and retention for individual, small group and mid-market accounts. Darrell's teams were successful in achieving growth of more than 1.4 million new members in a five-year period.
Prior to joining BCBSTX, Darrell was National Sales Director for a division of MetLife's Group Department, located in Atlanta. His tenure with MetLife's Group Operation dates back to 1985 when he started as a Large Group Sales Representative and later moved into sales management, including a Regional Director position for MetLife's Southeast Region in Atlanta.
He is a 1985 graduate of the University of Missouri and has a Bachelor of Science and Business Administration degree, majoring in Marketing.
Learn more about Darrell in this video. Read Darrell's executive perspective on these topics: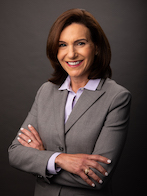 Shara McClure
Divisional Senior Vice President, Texas Health Care Delivery
Shara McClure knows Texas health care. A native Texan and proud Texas A&M University graduate, she leads health care delivery operations for Blue Cross and Blue Shield of Texas (BCBSTX), which offers the broadest provider network in the state covering all 254 counties. Having represented multiple health plans, physician organizations, and hospitals prior to her tenure at BCBSTX, Shara's unwavering commitment to both improve and protect the physical and financial health of Texas has bolstered her reputation as an executive thought leader.
Thanks to her wide range of experience in the industry, Shara brings invaluable leadership and expertise to some of BCBSTX's most important business functions, such as Provider Network Management and Operations for commercial, government and individual product lines. This includes hospital, physician and ancillary provider contracting, data management, analytical decision support and value-based care.
Shara is passionate about using her platform to inspire women and young professionals to become leaders in their organizations. She is the chairperson of the company's business resource group Women Improving the Strength of the Enterprise (WISE) and oversees WISE's initiatives to promote career, community, commerce, and culture across Blue Cross and Blue Shield Plans in Texas, Illinois, New Mexico, Oklahoma and Montana. She also represents the company as vice chair on the Board of Directors for TMA PracticeEdge, in addition to serving on the board for the North Dallas Chamber of Commerce and IT'S TIME TEXAS.
Outside of the office, Shara is an active leader in the community. She serves on the board for Big Brothers and Big Sisters of Dallas, graduated from the Dallas Regional Chamber's Leadership Dallas program in 2017, and is a senior fellow of Houston's American Leadership Forum. She also models the way for a healthy lifestyle, running five mornings a week after developing the habit with a friend over 20 years ago.
Shara and her husband Craig are proud parents to Melinda and Michael, both of whom followed in their parents' footsteps at Texas A&M. In her personal time, she enjoys spending time with her family, golfing and traveling.
Learn more about Shara in this video. Read Shara's executive perspective on these topics: